You would be dazzled to know that In 2015, the number of U.S. noncash payments was estimated to have totaled more than 144 billion, with a transaction value of almost $178 trillion. The latest trend in the payment traction is far bigger than it was.

Payment Getaways are the simple method of process, verify and payment using internet connection for the e-commerce merchants. Instead of using a credit card and direct cash payment system the online stores are now adopting the new method of payments.

To cope up with this problems payment gateway for an android application or iOS application becomes necessary. In this post, we are going to discuss how to integrate a payment gateway for android application.

PayPal is the best payment platform available today, therefore, we will discuss how to integrate it into an android mobile application.What Is Single Payment?

Single payment is a simple method of payment in which payment can be done one payment at a time. You can get an immediate payment from your customer from their PayPal account or other cards. Paypal's SDKs make easy integration of

payment gateway for an android application

.

​

Therefore you need to first download SDK from GitHub.How will PayPal SDK help your native app?

By providing UI to get the payment Info from the user
Coordinating with the PayPal
It will return a proof of your payment to your app

After downloading and installing, your code will:

Receive proof of payment from the SDK
Sends proof to your servers for verification

Step by step guide of payment gateway integration for an android application

Add permissions to your Androidmanifest.xml file
Declare SDK service and activities in your AndroidManifest.xml file
Make a Paypal configuration object
Initiate Paypal service when your activity is created and stop it upon destruction
Create the payment and launch the payment intent
Execute onActivityResult()
Send the proof of payment to your servers for verification, as well as any other processing required for your business. Now the payment has been finished and the user has been charged.

​

So, this was the process for the payment gateway for an android application. If you are the owner of the e-commerce store, from the hotel industry or any other industry that requires users' payment interaction, then you should integrate a payment gateway for an android application.

For that, you can approach the experienced company who has expertise in

android mobile app development.

​
Powered by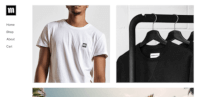 Create your own unique website with customizable templates.